CIVIL AIR PATROL IS THE BENEVOLENT AUXILIARY OF THE UNITED STATES AIR FORCE.
It is made up of nearly 59,000 citizens in service to their country. Formed in the lead-up to World War II, CAP has three missions:
AEROSPACE EDUCATION: maintain America's superiority in aerospace and now cyberspace technology, both internally and externally.
CADET PROGRAMS: cultivate the development of strong values and character in our nation's youth.
EMERGENCY SERVICES: protect the homeland through search and rescue, force multiplication, disaster relief, and counterdrug missions.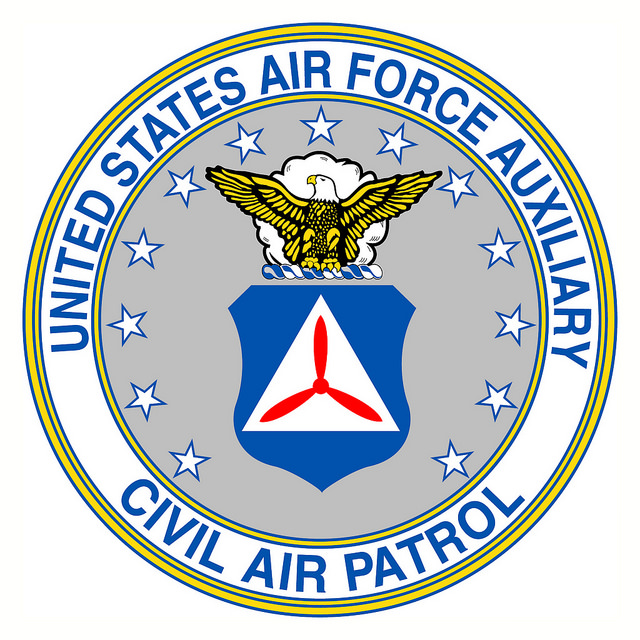 Beyond the clear and powerful outcomes of its many missions, CAP contributes to the greater good of our nation by serving as a resource that develops people of character and passion and serves as a source for citizens who seek to serve.
CAP's past is measured in shores and shipping lines defended against German U-boats. It is measured in hundreds of lives saved — over 85 percent of inland search and rescue operations are led by Civil Air Patrol. CAP volunteers are always among the first to respond with critically needed intel and communications at natural disaster sites, and its members are there, on the ground, providing support and relief. Its past can be measured in the hundreds of millions of dollars in offset costs and supplemental resources it delivers each year to maximize the fighting power and focus the might of the U.S. Air Force.
But for all its past success, Civil Air Patrol's greatest value is what it provides for America's future. CAP cadets are the bright minds that will pilot our country's future. They will become entrepreneurs, doctors, scientists, soldiers, civic leaders, teachers, astronauts, and, yes, even pilots. They will help protect our homeland against our known enemies, and they will imagine and develop the skill sets we need to win the unknown battle for cyberspace that lies ahead.
CAP teaches integrity and service and it demands excellence and respect. As each new generation charts the course for our culture, Civil Air Patrol is "always vigilant" in protecting the values that propel American character.