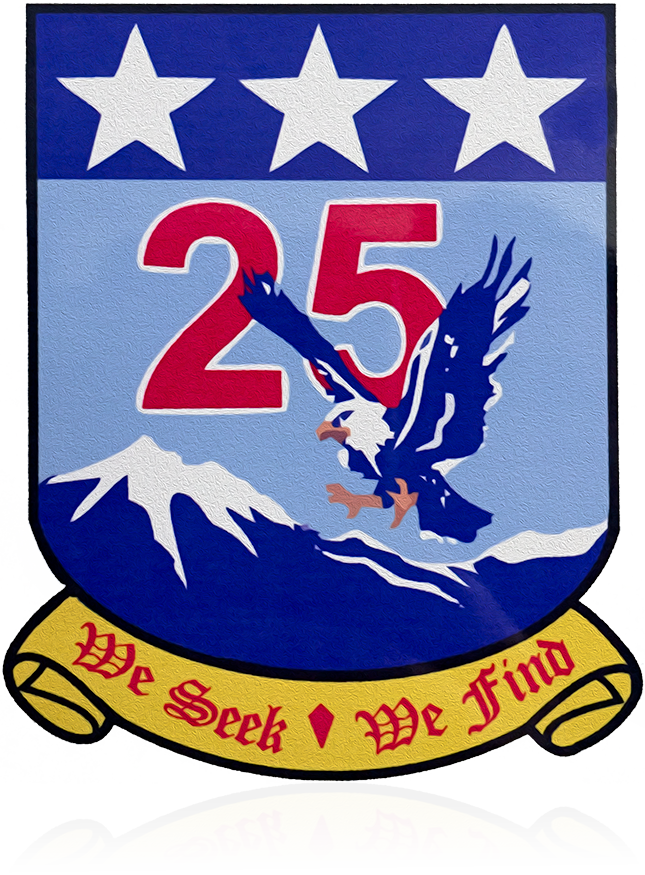 The motto of our squadron has a deeper meaning than the obvious emergency services connotations. It speaks of our quest to find able and willing professional volunteers to perform our three missions, Aerospace Education, Cadet Programs and Emergency Services. As a composite squadron, we are dedicated to providing the young men and women who join as cadets with the environment and structure to grow and develop into responsible, self-reliant and productive future leaders of our country. We do all of this promoting and living CAP's core values, Integrity, Volunteer Service, Excellence and Respect.
Remember. Honor. Teach. - Wreaths Across America is an annual event that brings remembrance to the fallen veterans of the United States, honor those who serve, and to teach children about the importance of freedom.

On Saturday, December 17, cadets of Cable Composite Squadron 25 volunteered at Riverside National Cemetery to serve the community and to lay wreaths to support the value of Wreaths Across America. ... See MoreSee Less
December 18th, 2022
Load more
Location
Cable Airport
1749 W 13th St
Upland, CA 91786
Thursday Meetings
We meet Thursday evenings from 6:30 p.m. to 9:00 p.m. Please contact us for further details.
Visitors always welcome!
Upcoming Events
Cadet Meeting (ABUs & PT Gear)
Senior Meeting
Cadet Meeting (Blues w/Ribbons)
Cadet Meeting (ABUs & PT Gear)
No event found!
Other Websites
Cable Airport Weather