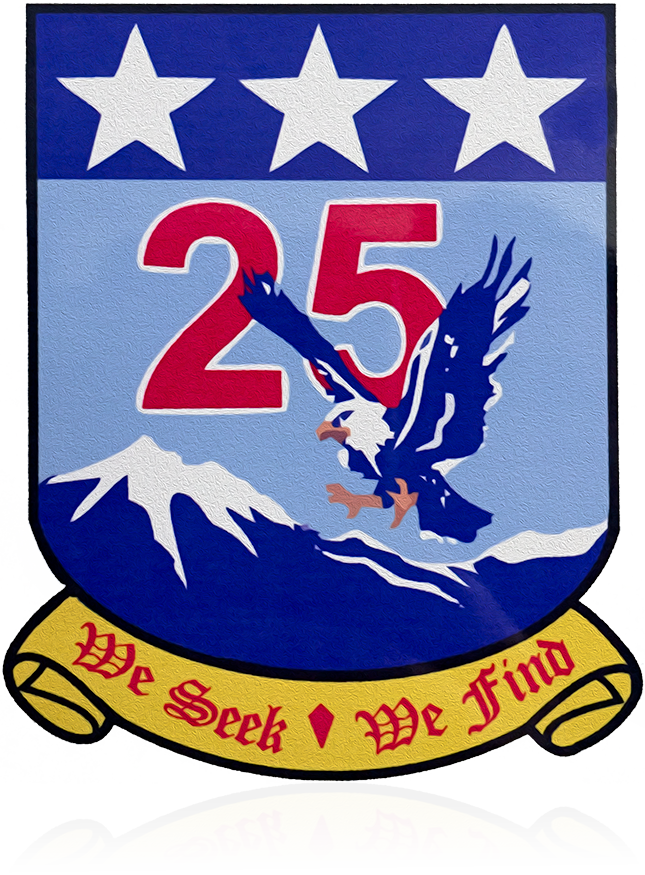 The motto of our squadron has a deeper meaning than the obvious emergency services connotations. It speaks of our quest to find able and willing professional volunteers to perform our three missions, Aerospace Education, Cadet Programs and Emergency Services. As a composite squadron, we are dedicated to providing the young men and women who join as cadets with the environment and structure to grow and develop into responsible, self-reliant and productive future leaders of our country. We do all of this promoting and living CAP's core values, Integrity, Volunteer Service, Excellence and Respect.
Cable Composite Squadron 25 Civil Air Patrol cadets and senior members had the honor of virtually hosting Colonel Nicole Malachowski, USAF (Ret.), a distinguished graduate of USAFA Class of 1996, former Commander of the 333rd Fighter Squadron, the first female pilot of the USAF Thunderbirds, and a former CAP Cadet of Squadron 25. Colonel Malachowski's inspirational story and lasting impact on aspiring young adults from multiple generations left a profound impression on the members.

Said Col Malachowski on her LinkedIn page:
I recently had the pleasure of doing a Zoom visit with some Civil Air Patrol Cadets from Cable Composite Squadron 25, located in Upland, California. As many people know, I got my start as a cadet in Civil Air Patrol at age 12....in this very same squadron.

We talked about my path from CAP cadet ➡️ fighter pilot ➡️ Thunderbird pilot ➡️ professional speaker....and everything in between. They asked a lot of thoughtful questions covering topics from how to prepare for a career in the military and what it feels like to fly in a fighter jet, to overarching life lessons and advice.

It was pretty special to connect with the cadets from my old squadron, knowing that room was full of service-oriented, talented young Americans. Turns out - that I had met one Captain in the Squadron before - I was his cadet flight sergeant at a CAP encampment back when we were 13 years old!

I can't recommend CAP enough, especially for kids - military aspirations or not! It helps build character, confidence, and develop community leaders. What's not to love?

Fun fact: CAP even funded my flying lessons in high school!

Learn more about the Civil Air Patrol: lnkd.in/dXPUAXVb

#CivilAirPatrol #CAP #Military #AirForce #Leadership #Teamwork #Service #CharacterBuilding #CommunityService #USAF #MotivationalSpeaker #KeynoteSpeaker #ExcellenceUnscripted

www.linkedin.com/in/nicole-malachowski/

Pacific Region, Civil Air Patrol Civil Air Patrol's California Wing ... See MoreSee Less
May 8th, 2023

Load more
Cable Airport Weather
Location
Cable Airport
1749 W 13th St
Upland, CA 91786
Other Websites
Upcoming Events
Cadet Meeting (ABUs & PT Gear)
Senior Meeting
Cadet Meeting (Blues w/Ribbons)
Cadet Meeting (ABUs & PT Gear)
No event found!
Thursday Meetings
We meet Thursday evenings from 6:30 p.m. to 9:00 p.m. Please contact us for further details.
Visitors always welcome!